You Deserve a Fresh Start.
We understand that a criminal charge can be a stain on your record and hinder your quality of life. It can complicate:
Employment opportunities
Housing applications
Education
Your ability to qualify for loans or a professional license
And more.
With the help of Record Eraser, you can remove these stains from your record and get a clean record quickly and effectively.
Putting the Law to Work for You
When you partner with our PA Pardon lawyers, you get:
30+ years of legal experience
Specialized relationships with key legal partners
Our process is to research, advise and file PA Expungement petitions and Pardon Applications.
Research My Record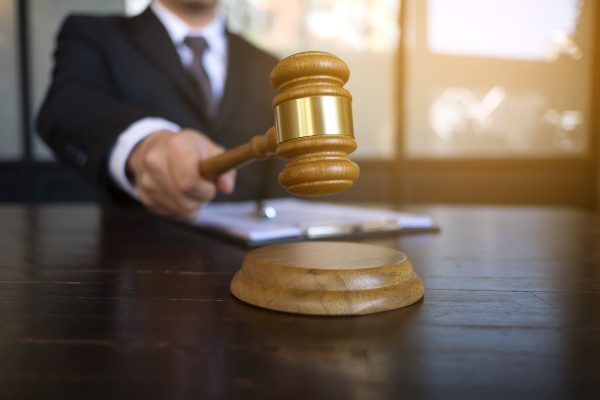 If You Have a Criminal Record, You Need Mark Walmer
Lawyer Mark F. Walmer has a well-earned reputation for getting his clients results.
A former prosecutor and long-time criminal defense attorney in PA, Mark knows the system, and he knows the players. Admitted to the Pennsylvania Bar Association in November of 1987, he's been practicing law in Lancaster County for more than three decades.
If you need the best pardon lawyer in Pennsylvania to help clear your record and help you move with your life, don't wait another minute.
Having criminal charges negatively impacts many important areas of life, such as:
Research My Record
About Record Eraser
PA Pardon Process
The PA pardon process is somewhat straightforward, but a considerable amount of work and time must be invested for it to have a chance at being successful. If you don't file the paperwork correctly, things can take even longer, but luckily, you are not alone when you work with us. 
A Pardon can be filed asking for forgiveness or removal of a misdemeanor and criminal conviction. This is the only procedure that completely removes a misdemeanor or felony conviction in Pennsylvania. How do you get a pardon?
1. Complete Your Application: 
2. Background Investigation:
3. Notifications:
4. The Hearing:
5. The Board of Pardons Decision:
6. The Governor's Decision:
Don't Wait Another Minute


At Record Eraser, we can help you determine whether a pardon is possible; we carefully, professionally, and skillfully walk you through the process. Don't wait any longer - start improving your life today.
Step 1:
Know your record.
Step 2:
Determine your eligibility. 
Step 3:
Erase your record.
FAQs
The Research, documentation, and filing of the application can take a month or two. Once filed, the Board will take a year or two to investigate, research and process the application. A marijuana or paraphernalia case will be reviewed in a year or less on an Expedited Basis.

Learn More

Two years +/- 6 months is about how long it takes for the final vote by the Board. The Governor will then take a few months to review and sign the Pardon if he sees fit. Any Pardon is best followed up by filing an Expungement Petition, which can also take a few months.

3 – 4 years is a reasonable estimate.

Learn More

While the Board says that they will publish someone seeking a Pardon in a Newspaper in the local community, we have never seen this publication, nor have we heard from a client who saw it either.

Learn More

If the Pardon is received and the record expunged, no. If the Pardon is filed but not yet granted, the conviction record still exists and should be acknowledged.

Learn More
About Record Eraser
As one of the most active pardon lawyers in the state of Pennsylvania, Mark F. Walmer has a well-earned reputation for getting his clients results.
Since 2013, we have helped thousands of people have their criminal records erased.
About Record Eraser
It's Never Too Late To Start Over
Contact us today and let us help you erase your criminal record.