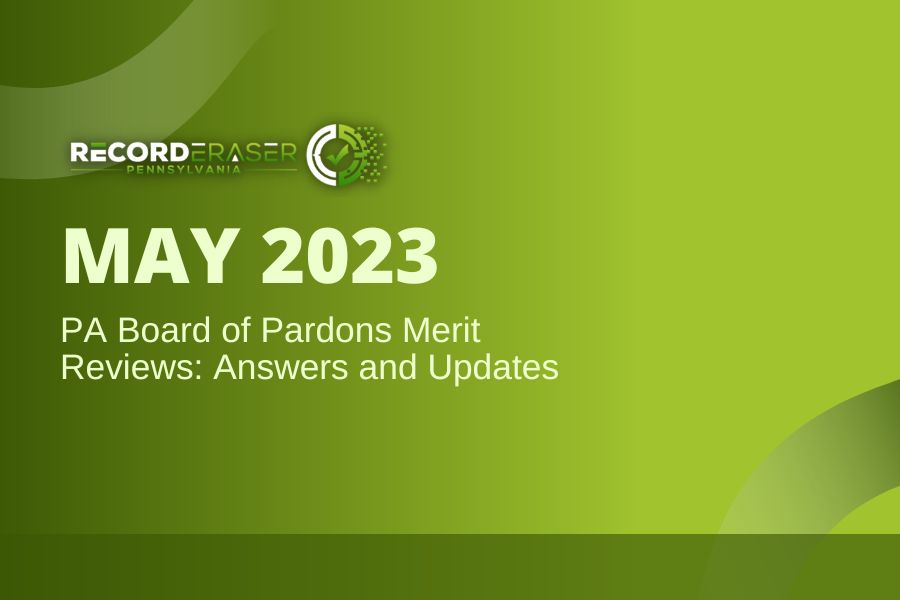 With the addition of new employees and plans to modernize its processes, the Pennsylvania Board of Pardons is now able to consider more cases more frequently as of May 2023.
In this article, we'll take a closer look at some of the most recent developments and measures implemented by the board.
Recent PA Board of Pardons Updates
In 2017, 430 individuals applied for a pardon. After five years, in 2022, the number of pardon applications quadrupled to 1,980. This rate is most likely going to keep increasing. However, there is currently no way to expedite the review process, which can take one to three years. 
Although the board is becoming more efficient, more applications are being filed. Therefore, if sufficient time has passed and individuals believe they are a good candidate, they will want to apply as early as possible.
Processes Are Changing
The PA Board of Pardons already has an expediting process where applicants no longer need to do anything differently. In cases of misdemeanors and other similar offenses, the review period might be as short as a year, as opposed to the standard two. By eliminating these records, the Board hopes to make ex-offenders more desirable regarding employment, education, and housing. 
They are also pushing for legislation to broaden the scope of a clean slate. As a result of these reforms, 2023 is an ideal year for citizens of Pennsylvania to have their records examined to determine whether they qualify for a pardon.
Pennsylvania Pardon Process Leading the Nation
In the past eight years, Governor Wolf has issued over 2,000 pardons, more than any other governor in history. By the time a pardon application reaches the Board of Pardons for a Merit Review, an overwhelming majority of them are recommended. 
About three-quarters have already been assessed, studied, and investigated and are on their way to the governor. To sum up, Pennsylvania is ahead of the curve when it comes to automating and streamlining the pardon process.
Pardon and Expungement Updates, Interviews, News, and More
Considering how frequently the Board of Pardons releases new information through public sessions and regular meetings, things can change quickly. Here at Record Eraser, we are dedicated to helping people ready to make a fresh start. We know how the mere threat of criminal charges can alter a person's future, regardless of guilt or innocence.
To successfully apply for a pardon online, you will need to have a firm grasp of how public hearings and traditional Merit Reviews in public buildings work. Our YouTube channel is the best place to stay updated on any breaking news on pardons and expungements, as well as to receive inside information.
Visit Record Eraser's Channel >>
How Record Eraser Can Help
It takes a lot of effort to receive a pardon from the Pennsylvania Board of Pardons and the Department of Corrections. Applicants must show that they have completely changed their ways and made amends for whatever criminal behavior they may have engaged in. Because of the difficulty of meeting this standard, many candidates could use some guidance.
This is where Record Eraser can help. We can also help you through the pardon process, from preparing your application and researching relevant information to attending your Merit Review and representing you publicly. You can talk to our experienced team about your situation and find out what steps you can take to achieve the most favorable outcome possible.
Our team coordinates with the Pennsylvania Board of Pardons to monitor your pardon application's status. We can determine if you qualify for a pardon or expungement in Pennsylvania. With our help, you can finally put your past behind you and start living the life you've always imagined for yourself. Your criminal history should stay in the past, where it belongs.
Find out if you're eligible for a pardon or expungement. Contact us today to research your record.