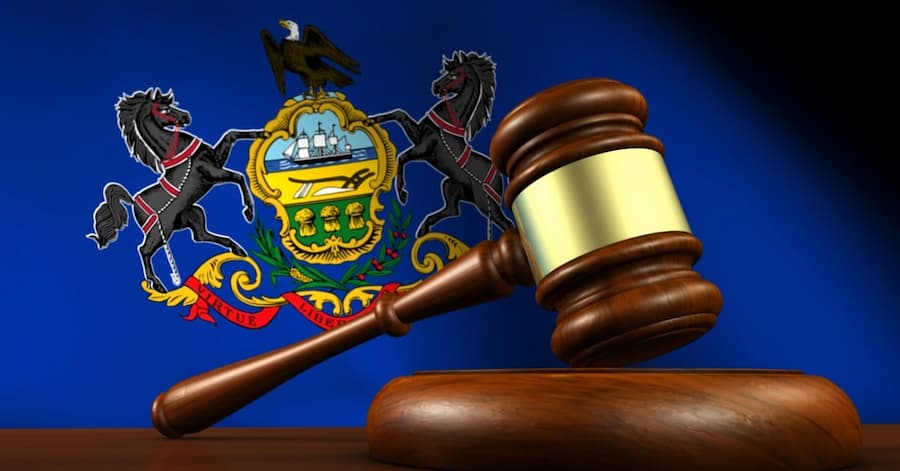 While many have rightfully hailed the passage of the Pennsylvania Clean Slate Law as a life-changer for those with old and minor offenses or misdemeanor criminal convictions, there is much about the legislation that is currently unclear.
Here's what we do know about the record sealing opportunities under the new Clean Slate Law in Pennsylvania:
---
What is the Clean Slate Law in PA?
Pennsylvania Governor Wolf signed the "Clean Slate" Bill on June 28, 2018. Clean Slate allows minor, non-violent cases to be automatically sealed from public records after time has passed without a felony conviction or a misdemeanor.
---
What does it mean to have a record sealed in Pennsylvania?
To have a record sealed in Pennsylvania is to have the record closed from view by the general public. However, this does not mean that the record is completely beyond the reach of certain interested parties (keep reading below).
---
What records can still be seen, even if a record is sealed?
Unlike expungements in Pennsylvania (or pardons), sealed records are not removed from the system. To be clear, under Clean Slate in Pennsylvania, criminal history records will not be destroyed or expunged.
Who Will Still Have Access to Sealed Records in PA?
Potential Employers who submit requests for an FBI background check
Employers who are otherwise required to review criminal records under federal law
Law enforcement agencies (such as the police, District Attorneys, courts, another government agency etc)
Licensing agencies
Prosecutors
In fact, a sealed record can still be used against you by the Commonwealth in the event you are charged with another crime.
Who Will Not Have Access to Sealed Records (Generally):
Most employers (other than those listed above)
Landlords
Schools
---
How do you know what's on your criminal history record in PA?
The most important thing is to know exactly what is on your record! Start by checking your record here (there's two types). (We'll run your record and tell you what can be cleared, and when.)
---
Eligibility for Record Sealing
What types of convictions are eligible for record sealing in PA under the new Clean Slate Law?
Primarily second- and third-degree misdemeanors
Some first-degree misdemeanors
Additional Eligibility Requirements:
Convictions must be more than 10 years old (the person requesting relief must also be conviction-free for 10 years)
Court costs and fines have all been paid
There are some additional eligibility requirements in the law itself (Clean Slate eligibility is complicated – we recommend you talk to a record expungement attorney in PA.
What convictions are not eligible for record sealing in PA under the new Clean Slate Law?
Although most violent and sexual offenses are rightfully exempt from Clean Slate, there are other caveats in the law that can prevent you from having your records sealed:
If you have any felonies or other first-degree misdemeanors anywhere on your record, none of your other misdemeanor convictions can be sealed.
Likewise, if you have four or more misdemeanors that are graded as second-degree or higher even if they are all individually eligible to be sealed they collectively render you ineligible for relief under Clean Slate.
Make sure to carefully check the additional eligibility requirements in the law itself (or talk to an experienced record sealing attorney in PA).
Will ARD records be sealed under Clean Slate?
The new law seems to suggest that even ARDs (which is probation without conviction on a DUI charge) would be sealed, even though it is completely expungable.
Do Misdemeanors Go Away in PA?
Misdemeanors do not go away on their own in PA, but it is possible to expunge your record. 
---
Process for Criminal Record Sealing in PA (under Clean Slate)
Starting in January 2019, people with qualifying criminal record convictions in Pennsylvania can start filing petitions to have them sealed under Clean Slate. The petitions must be filed in the local courts where the conviction occurred, and all previous and existing fines and court costs must be paid in full.
Note: This process can be complicated. Instead of dealing with a legal headache, contact Attorney Mark Walmer to help you through the process (he'll make it easy).
Starting in January 2020, qualifying criminal offense convictions will be automatically sealed for persons who meet the above criteria, including:
Starting in January 2020, the sealing will automatically be done by computers, without cost to the individual.
---
Do I need to disclose my convictions under Clean Slate sealed records?
No. Under Pennsylvania law, records sealed under Clean Slate are not considered "convictions," in the conventional sense. Although law enforcement, prosecutors, and certain interested parties can view the records (see above), unless the information is requested by a criminal justice entity or is required under federal law, you may respond as if the sealed conviction doesn't exist.
---
What do I do now?
As previously mentioned, in order for your Clean Slate petition to be considered, you must file it in the court where the case was heard. It's important to know that each court has its own system for filing Clean Slate petitions, and each may have a different fee associated with the filing.
An experienced record-sealing expungement attorney like Mark F. Walmer, who specializes in pardons and expungements, can help make sure your petition gets the attention it deserves and your rights under the law are protected. Contact him today, to give yourself the second chance you deserve with an expungement lawyer.
Erase My Record
"*" indicates required fields