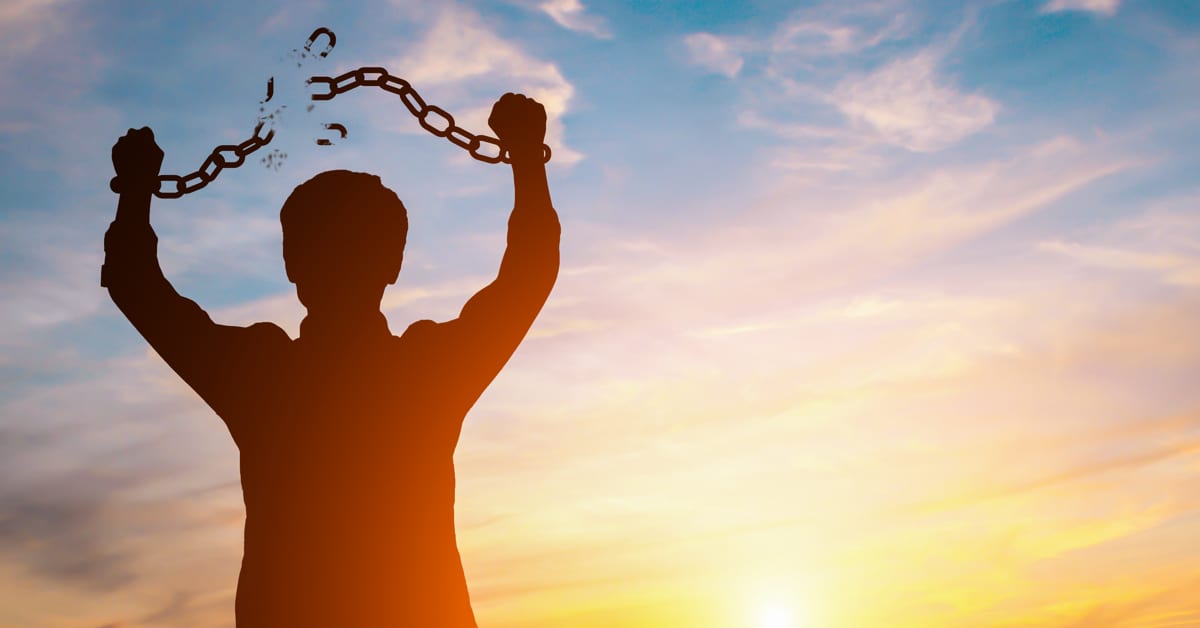 After a terrible lapse in judgement made 20 years ago, Lenny never thought he'd be able to escape the stigma of his conviction.
Thanks to Record Eraser, the Pennsylvania Board of Pardons, and Gov. Tom Wolf, however, Lenny was given a second chance. Lenny (not his real name) said his heart skipped a beat when he got the news.
"I received the pardon letter in the mail," Lenny said. "Honestly, if I had had a heart monitor on me, I guarantee it would have alerted. I have no doubt about that."
The governor's pardon came 23 years after Lenny's conviction.
The Conviction
"I was arrested for arson and conspiracy to commit arson, and I was convicted in 1995," Lenny said. "I was 18 at the time and a volunteer firefighter."
The whole thing started innocently enough. After getting home from work one night, he started talking to two other volunteer firefighters who were staying with him. Lenny casually mentioned that he was bored. Someone said, "We need a call," and they began to figure out how they could get one.
"From there, unfortunately, it started to spiral downward and eventually got out of control," Lenny said. "The other two went and did it, but we were all caught and convicted."
The Impact
For a long time, the conviction didn't impact Lenny's life too much.
"I wasn't allowed to travel outside the United States," he said. "I wasn't allowed to go on a cruise, things like that. At the time, it really didn't seem like that big of a deal, to be honest."
As he got older, though, things began to change. Lenny's life began to change.
"I got married, had kids," he said. "As my children got older—especially my son—it became tougher. My son wanted me to participate in Cub Scouts, and obviously, I couldn't. It really put a hindrance on the relationship that we could have had. He wanted me to teach him how to go hunting. I couldn't do that. Then my health started to fail, and I lost my job. Finding a new job was virtually impossible thanks to the conviction."
One day, a friend told him about Record Eraser and pardon and expungement lawyer Mark F. Walmer.
"Getting a pardon was something I didn't even know I was able to do," Lenny said. "My friend knew my circumstances and said, 'Hey, why don't you talk to Mark?' So I did."
The Meeting
Lenny said Mark was very blunt.
"He told me, 'Point blank, it's been 20 years since you were convicted and you're going to have a 50-50 shot. I can't guarantee anything, but if anybody should be granted a pardon, it should be someone in your situation. You haven't been in trouble since the conviction. You've held a steady job up until your health started to fail, you have a family now. I think you have a good shot.'"
Once they started to work together, Mark did virtually everything, Lenny said. Mark handled the paperwork, got him the hearing, and helped him navigate the process.
"Other than a passport-style photo I needed for the paperwork, Mark did it all," Lenny said.
The Hearing
"The whole process was extremely nerve wracking to me, especially the pardon hearing itself," he said. "But Mark kept me calm."
Mark coached Lenny on the process beforehand. He encouraged Lenny to describe the events of that long-ago night, how it changed his life, and how he has lived his life since then. He also encouraged Lenny to answer "yes" or "no" to most of the questions asked of him by members of the Board of Pardons. Some questions, however, were open-ended.
"When I started to get a bit tongue tied, Mark nonchalantly got my attention and indicated that I should wrap it up," Lenny said. "I stopped talking and said, 'I think that's the best I can answer your question, sir.'"
And just like that, the hearing was over.
The Pardon
When he received the news of his pardon, Lenny said he couldn't hold back the tears.
"I was beyond ecstatic. I actually started to cry," Lenny said. "I had waited so long. I haven't been that excited in probably 21 years, since the day of my son's birth. That's no exaggeration."
Mark continues to help Lenny as he works to expunge the remnants of his conviction from his record.
"I would absolutely recommend Mark Walmer," Lenny said. "He's been great to work with."
Just as he has with so many others, Mark was happy to help Lenny obtain his pardon and guide him through the process.
Are You Eligible for a Pardon?
Just as it did for Lenny, Record Eraser can help you determine if you are eligible for an expungement or a pardon. Not sure of your criminal record? Start by checking your record here (there's two types), and when you're ready, erase your record here.