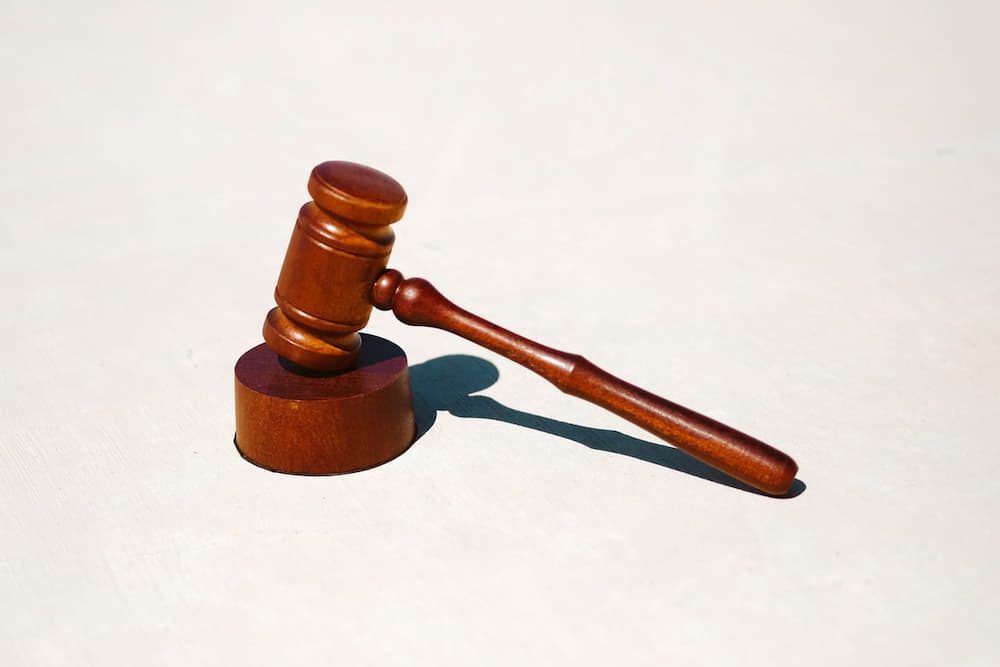 Generally, when a person is convicted of a felony, you can't get a job, apply for housing or even volunteer without confronting the consequences of your criminal record. Yet there is still hope for those who have criminal offenses to get an eligible felony record cleared and move on from their past mistakes!
In the United States, certain types of criminal records can be expunged by a judge or court. An expungement removes arrest records and/or criminal convictions from your past entirely as if they never happened.
In 2017 alone, 20 states introduced legislation that would help people seal/expunge criminal records. Now more than ever before, individuals are taking advantage by clearing up these hurdles so they may pursue new opportunities in life with ease.
What's the Difference Between Getting My Record Expunged and Pardoned?
Many different types of records can be expunged, including criminal ones. It depends on your specific situation and what you want to accomplish with the pardon or record clearing process.  Any misdemeanor or felony conviction must receive a Pardon from the Governor of Pennsylvania before it can be expunged.
The Difference Between Expungement and Pardon
Expungement: Expungement is the process of clearing summary offenses as charges you were not convicted of.  It is relatively quick, taking only a few months from the time they are initiated to the time the felony record expungement is cleared.
Some of the criminal charges that can be expunged in addition to those that the Governor has pardoned are as follows:
Summary of offenses that are over five years or old
Charges that were dropped, dismissed, or nolle prossed, as well as an underage drinking offense
Juvenile charges after you reach the age of 21
Pardon: Any misdemeanor or felony conviction must be pardoned before it can be expunged.  A pardon is a much longer process that can take up to two years as it has to be filed with the Governor's Board of Pardons. A pardon allows an expungement to be filed the pardon is granted. It includes documentation of the crime, explaining why it occurred, what they have done with their life since then, and how it is holding them back.  The Governor's Board of Pardons must vote on the application – three our of five votes are needed for it to be recommended to the Governor. The Governor is the 6th vote.
Am I Eligible for a Pardon or Expungement Process? Who Qualifies?
Pardon: If you have a misdemeanor or felony conviction, you need a pardon before it can be expunged. A pardon, when granted, is what allows an expungement to be filed. Then, the pardoned conviction can be removed from someone's record.  It includes documentation of the crime, explaining why it occurred, what they have done with their life since then, and how it is holding them back.
Below are those who are eligible for the expungement process:
Those who had their charges dismissed, withdrawn, or nol-prossed

Those with ARD and 'Section 17' dispositions and with juvenile records

Those over the age of 70, as well as those who have been dead for three years

Those who have been convicted of underage consumption

Those who have had their convictions pardoned
Are There Any Alternatives If I Don't Qualify?
Several alternatives are available if you want to know how to clear a felony offense record, depending on the severity of the offense and the length of time since the crime occurred. These are as follows:
Limited Access:

Seals your qualifying misdemeanor record from public view but does not expunge it.

Clean Slate Automatic Sealing:

This will seal any non-conviction cases, some misdemeanor convictions, and summary offenses after ten years with no court proceedings required by law whatsoever.

Act 134:

 This authorizes the courts to expunge a summary offense without the Governor's pardon.
What Is the Process for Applying?
To apply, a person must first go through the application process. The process for applying to pardon a felony or misdemeanor record is as follows:
The application form needs to be filled out and submitted.

A background investigation will then take place.

Notifications are sent out once all paperwork has been processed.

You must attend a hearing where the Board of Pardons votes on the application.

After receiving the recommendations, the Governor decides who gets pardoned.
Conclusion
The good news is that you don't have to go through this process alone. Let us guide you through the complicated legal system and ensure everything is done correctly for your case. Don't let yourself become another statistic. Contact us today and find out if you qualify for an expungement or pardon. It could change your future forever.
Erase My Record
"*" indicates required fields