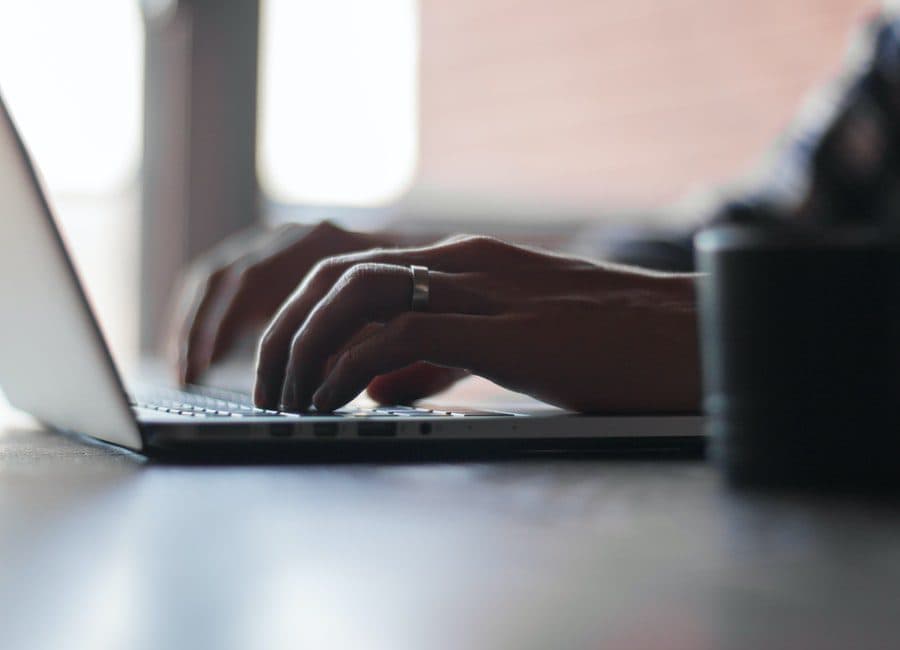 If you've ever asked, "How can I look up my criminal record?" you should know that the UJS (Unified Judicial System) portal provides essential information about past convictions and criminal records. Knowing how to access and utilize it will be crucial to several legal processes. Things like pardons and expungements need an understanding of the current status of the case. Knowing how to navigate the portal will also make it easy to find information on the crime you want to discover.
Why Look Up Your Record?
Most processes in the U.S. need a criminal history background check – criminal information available via public access. Most universities, landlords, and employers will have measures to check this. They use third-party operators who search online records for any criminal records, and having advanced knowledge of what they might find could help you manage your next move.
The issue with this is that one out of three Americans has a criminal record. Whether these are minor infractions or not, they can prevent you from accessing numerous opportunities. These include:
Employment

Jury status

Immigration

Licenses

Housing

Education
Not to mention that there is a stigma surrounding people who have criminal records. Most of these third parties don't care about the details of these records – once they see something, they may regard you as unfit.
Get Your FREE Pardon Project Presentation
The Importance of Pardons and Expungement For Criminal Records in Pennsylvania
The misconception people have is they believe that the records will erase themselves over time. Many criminal records aren't gone, but they're hard to find because of system upgrades. The justice system also assumes that searchers understand jargon. You must know terms like offense grades, convictions, statutory sections, tracking numbers and charges.
Expungement deals with any cases that have non-convictions. If the crime was charged and got a dismissal or withdrawal, it doesn't mean the record isn't there. The allegation remains even if the conviction does not. Often, there is a need to erase the record by expunging.
For pardons, you'll need consent from the governor. These mostly have to do with crimes that have a conviction.
There are some exceptions. Crimes committed by individuals under 18 may be subject to expungement after review. Those above 70 may also seek the same option if they've been free from any supervision for at least a decade.
Erase My Record
Key Concepts 
The Unified Judicial System uses a number of terms and systems throughout that platform to describe certain common ideas and concepts. The following will be important in understanding and reading criminal history record information.
Grading
In Pennsylvania, criminal grades refer to the maximum amount possible for fines and jail time. Even if you got probation and a $100 fine, the grading could be high. The higher the grade, the maximum jail time and fines increase. You'll find the gradings of offenses on the UJS portal records.  You will find the list of maximum fines and jail time in the PowerPoint presentation.
Summary Tickets
Summary tickets are similar to traffic or speeding tickets as they are usually minor offenses. They usually don't have any jail time behind them, only fines and fees. Some examples include retail theft and disorderly conduct 
The Two Courts
All criminal charges start at the district judge level. The judge will handle all preliminary hearings and then pass misdemeanor and felony cases on to another court (Court of Common Pleas) for a final disposition. As long as the MDJ deems the charges are appropriate and the evidence sufficient, the case can move forward. There are two places where criminal cases are finalized:
Magisterial District Court (MDJ):

The Magisterial District Judge can accept pleas of guilt if the case is an M3 or a summary. The magisterial district courts are the lower courts, passing more serious cases to the Court of Common Pleas.

Court of Common Pleas (CP): 

The common pleas court handles all misdemeanor and felony cases graded above an M3.
Both of these courts have their abbreviation at the UJS portal.
How To Use the UJS Portal To View Your Criminal Record
Step One: Navigate to the Portal
To begin research in the UJS, open your internet browser and go to the website ujsportal.pacourts.us. Then, look under the case searches, miscellaneous docket sheets, and the district judge level areas.
Step Two: Start a Case Search
Next, you'll want to add details on the case search form:
● Name (first name and last name)
● Type of record (criminal, traffic)
Make sure you enter the 'Date Filed' values to capture the timeframe in which you'd like to search.
Step Three: Run the Search
The search will reveal whether or not the record is MDJ or CP. You can also see relevant information about the case, including the filing date, names, and case status.
Step Four: Read the Results
Your search may reveal multiple names because it's not uncommon to find the same name in cases across history. Including the date of birth can help narrow the search.
You may also notice that some people have multiple records listed. For example, you can see two MDJ and two common pleas records. If both cases have the same date, they are likely the same case filed in both courts. You can use the OTN to unite the two court levels and their records.
On the right side, you'll see a courthouse icon that can show a summary of the case. You'll see which county is now handling it and any recent actions in the case. The information will be enough for you to analyze and make a conclusion. You may see a conviction that leads you to conclude that you'll need to pursue a pardon first.
You'll also want to check the bottom part of the docket sheet because it contains every fine and cost related to the crime. It will show the payment status, whether in full or not. You'll know if there need to be additional payments made to process the record clearing.

The Importance Of Learning to Read A Criminal Record
By learning how to read a criminal record, you'll know the case's status before you act. You'll know whether to pursue a pardon or expungement once you get the information. You'll also understand the case's current situation and any outstanding payments. Knowing what to look for will make searching the USJ platform easier for both professionals and those involved in the case.
Are you ready to have your PA criminal record erased? Download our full pardon project training presentation and contact us today! With our experience and services, we've helped thousands of people just like you get their criminal records cleared.
Erase My Record
"*" indicates required fields