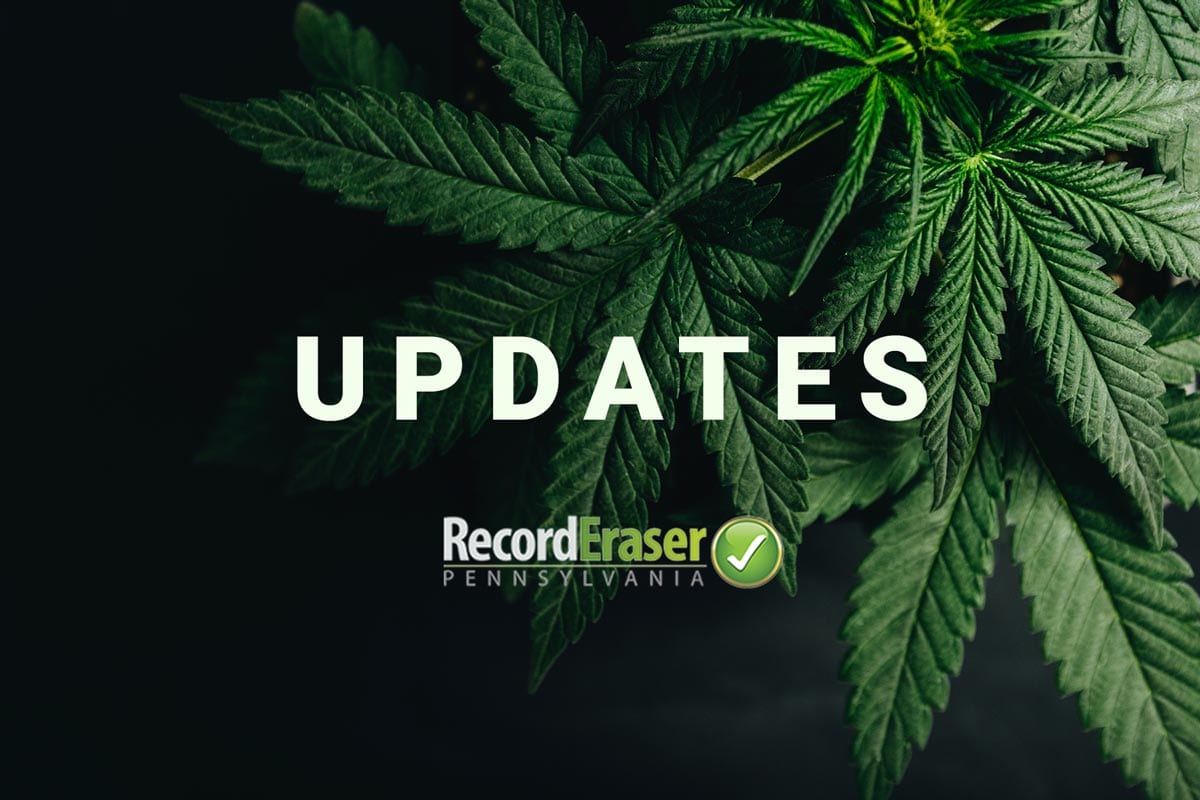 There have been a few changes to my practice and marketing at RecordEraser.net.
After working for years with Eric and Anne Gibson at Bentley, Gibson, Kopecki, smith P.C., I decided to move my division to a new firm of former prosecutors – Chieppor & Egner, LLC.
For decades, I had developed a practice area helping people in trouble with the law. I primarily focused on first offenses that might qualify for a diversionary program like ARD, the Bad Check Program, or the informal diversion programs at the District Justice level where you could get charges dismissed if you had a Drug and Alcohol Evaluation or completed a program at CompassMark. This allowed many first-time offenders to get charges dismissed and then the criminal charge could be expunged, or removed from their record. This prevented future problems with employment, housing and education.
Naturally, I was also helping with repeat offenders and those with more serious offenses – felonies and the like. But I did not want to go to Court to litigate anymore. After decades of trials ranging from Homicide to Retail Theft, after thousands of cases – I wanted to be done with the Courtroom scene.
Chieppor & Egner
Jonathan Chieppor and Alex Egner had just left the Lancaster County District Attorney's Office to begin a practice of criminal defense – they needed the kinds of representation I was moving away from! So, in June 2021 I moved hundreds of files from Bentley Gibson to Chieppor & Egner. Anne and Eric Gibson and Jess Manginello were incredibly helpful in organizing the physical files and the electronic records that comprise every matter. And, on the receiving end, a new assistant and I had to learn a new client management system and input hundreds of records. That is all done.
Now, all of the people who need criminal defense from diversionary cases to felonies and misdemeanors have access to Lancaster's newest trial team. We are also handling traffic matters from the kind that could get you jail (1543Bs) , to charges that could extend your license suspensions or add points to your record. No-one should plead to a traffic offense until you have a free consultation and understand ALL the possible consequences.
Officially, July 1, 2021 Mark F. Walmer, Esq. Joined Chieppor & Egner as 'of-counsel', which means I am a non-equity, strategic partner. And naturally, where I go, goes RecordEraser.net.
RecordEraser.net is re-focusing as well.
RecordEraser is a tradename that I use on my website – RecordEraser.net, to seek leads and distribute information on how to clear criminal records through the use of Pardons & Expungements. All of that content is on the website in various blog posts.
When I was interviewing Chieppor & Egner in June, they understood my interest in helping people clear their records and were interested in supporting and expanding my practice in Pardons & Expungements. Fantastic!
So, we are going to take the month of July to review every pardon application to make sure it is on track. Every client will be contacted to make sure they have my new contact information AND the status of their pardon. (Unfortunately, the pardon process takes so much time that there are still long periods of time when there is no update, but we know it is on track!)
Marijuana Update
Beginning in August, I will be focusing on finding clients who have marijuana or marijuana-related convictions that are holding them back. Of all the pardons that the Board reviews, marijuana related offenses are the only ones that get 'expedited'. Expedited means that there is a little less review, a little less documentation, a little less intensive scrutiny, a little quicker going through the system. Unfortunately, any charges that combine marijuana relate offenses with non-marijuana related offenses does NOT get the expedited review.
But, that means there are thousands of people with only a marijuana possession, or paraphernalia charge that is preventing them from valuable opportunities. Because the drug charges are brought under the Drug, Device & Cosmetic Act (Title 35), ANY conviction means there will be no right to guy a gun, get a carry permit, hunt with your friends – until it is removed. So, if you had a pot possession charge 20 years ago, it never lapses, it never erases itself, it never fades, and it takes away serious 2nd amendment rights. (Yes, I know about the Record Sealing Act known as Clean Slate which does nothing to help). And even though it is a marijuana-related offenses, when an employer is reading a criminal history, they do not know that. You have to know the statutory codes to know what kind of drug was possessed, and I guarantee you employers and HR departments do not – there goes that job!
I am hoping that there will be enough interest in marijuana-related cases that I can review the pricing model to see if we can offer any incentives to removing these nuisance charges.
So, you can see that it has been a wonderful and exciting few months at the office of Mark F. Walmer and RecordEraser.net! I am looking forward to the rest of 2021 and next year, and will be revealing a new logo in the near future.
Future blogposts and emails will talk more extensively about clearing marijuana-related offenses.