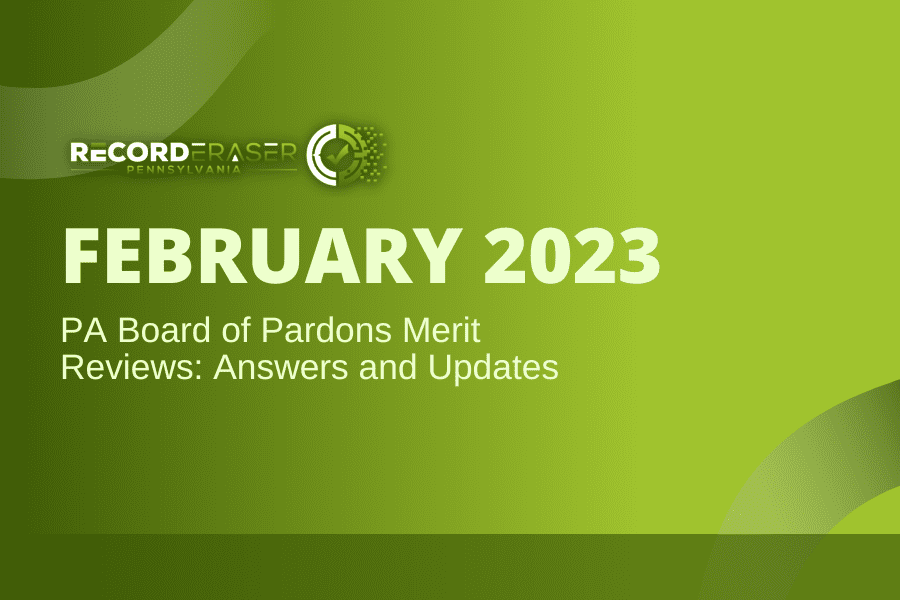 The PA Board of Pardons previously announced that in 2023, people could apply for a pardon online. Through this platform, people would be able to upload their pardon applications and relevant criminal history documents.
However, recent PA Board of Pardons updates pushed back its scheduled release. Additionally, Gov. Wolf has expanded the number of pardons he has issued so far. This blog highlights the latest news from the office and answers common questions about these developments.
Recent PA Board of Pardons Update
Here's a closer look at the two main updates from the PA Board of Pardons as of February 2023.
File Pardon Online Delay
The PA Board of Pardons originally planned to release the "remove criminal record online" (Pardon) platform on January 9. However, it pushed the scheduled release back without a definite date. Part of the changes involve onboarding the new Board of Pardons, and streamlining the digital process.
As such, we're anticipating a release by the end of March. Still, Record Eraser is committed to the news surrounding merit reviews in Pennsylvania. We will keep you posted as soon as new information is available.
Currently, an applicant must attend a public session which is hosted by the board through Zoom. The relevant individuals and agencies must attend this regular meeting should the applicant get at least two out of the five votes from the Board members. at a previous Merit Review session.
Dates for the schedule for public hearings include:
May 17-18
June 14-16
September 13-15
October 12-13
Meanwhile, the current schedule for merit reviews is as follows:
April 6
July 6
August 3
November 2
December 7
Gov. Wolf's Newly Issued Pardons
By the end of January, former Governor Wolf granted 369 newly issued pardons. Most of these involved the Pennsylvania Marijuana Conviction Pardons & Expungements. This marijuana pardon project occurred in September 2022. People sought pardons for their misdemeanor marijuana cases. Wolf's new total pardons became 2,540, spanning eight years as governor.
Today, Attorney General Shapiro is the new governor of Pennsylvania. He will be delegating the duties of the Board of Pardons to:
Honorable Austin Davis, Lieutenant Governor, Chairman
Honorable Michelle Henry, Acting Attorney General
Honorable Harris Gubernick, Corrections Expert
Honorable John P. Williams, MD, Psychiatrist, and
Honorable Marsha H. Grayson, Esquire, Victim Representative
completing the five members of the Board.
Record Eraser YouTube Channel: Keep Up With the Latest Pardon and Expungement News To Answer Your Questions
At Record Eraser, we are committed to helping individuals who are eager to turn over a new leaf. We understand how criminal charges can change the trajectory of someone's life, even if they committed no crimes.
Our team started a YouTube channel to ensure everyone ready to move on from what happened in the past has access to all the information they need to improve their lives. Get more information and news updates on your options to clear your criminal record.
Final Words: Discover How Record Eraser Can Help
The PA Board of Pardons announced updates on their process for merit reviews. Initially, the office intended to release its clear criminal record online platform by January. However, it pushed it back to a date later this quarter. We expect it by the end of March (Click here to view the March update).
Meanwhile, former Gov. Wolf granted 369 new pardons, bringing his total issued pardons to 2,540 in under a decade. The new governor of PA will oversee succeeding reviews with their Board.
As a new pardon applicant, the specific court documents you need may be intimidating. Consider letting an expert find out on your behalf if you qualify for a pardon or expungement in PA. At Record Eraser, we can review your case and point you in the right direction. Tell us your story now to get started.